By Kevin Peachey
Personal finance correspondent, BBC News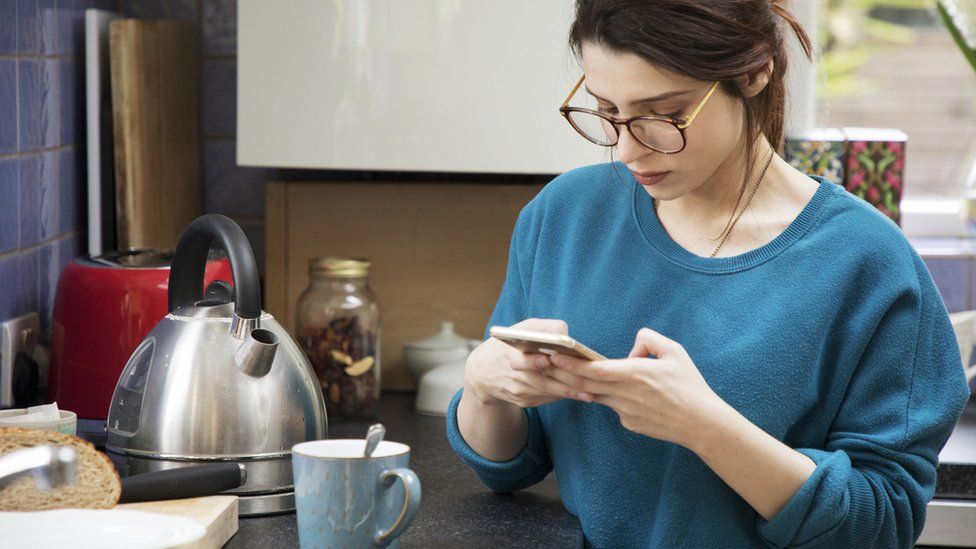 Up to six million disabled people have started to receive cost-of-living payments worth £150.
This is the latest part of a support package which was announced in May.
What is the payment for disabled people?
Disability Living Allowance
Personal Independence Payment
Attendance Allowance
Scottish Disability Payments
Armed Forces Independence Payment
Constant Attendance Allowance
War Pension Mobility Supplement
Some people will receive this help on top of an earlier £650 payment:
None of these cost-of-living payments affect the tax you pay, or the benefits or tax credits you receive.
Who is getting other cost-of-living payments and when?
Two payments totalling £650 are also being made to more than eight million low-income households who receive the following benefits:
Universal Credit
income-based Jobseekers Allowance
income-related Employment and Support Allowance
Income Support
working tax credit
child tax credit
pension credit
The first instalment of £326 was paid to about seven million of these people between 14 and 31 July. The payments were made automatically into bank accounts – usually marked "DWP Cost of Living".
The 1.1 million people who only receive tax credits, rather than any of the other benefits, had to wait longer.
Their first payment was also automatic, and was paid straight into bank accounts by HM Revenue and Customs (HMRC) between 2 and 7 September. This was identified differently, with the letters CL and their National Insurance number.
All eight million will receive their second instalment of £324 later in the year. The first group will receive the money in the autumn, and the smaller group of 1.1 million in the winter. No exact dates have yet been confirmed.
People are not eligible for these payments if they receive New Style Employment and Support Allowance, contributory Employment and Support Allowance, or New Style Jobseeker's Allowance – unless they get Universal Credit.
Anyone who thinks they are entitled to the help, but hadn't received it by the middle of September,should contact the office that pays their benefit or tax credits.
Those who could miss out include the 850,000 pensioner households which the government says do not claim Pension Credit, which is a gateway to these extra payments.
How will the £400 energy discount be paid?
All UK households will get a grant which will reduce energy bills by £400 from October.
In other words, from October, everyone's energy bill will be cut by £400. This will be applied over six months, with a reduction of £66 in October and November, and £67 every month between December and March 2023.
The discount will be made automatically by energy suppliers in England, Scotland and Wales. There is no need to apply.
Direct debit and credit customers will have the money added to their account. Customers with pre-payment meters will have the amount applied to their meter, or receive a voucher.
What extra help will pensioners get for winter fuel bills?
Households that receive the Winter Fuel Payment – which is worth £200-£300 and is paid to nearly all homes with at least one person of pension age – will receive an extra £300 in November or December.
That should cover nearly all pensioners across the UK.
Lower-income pensioners who claim pension credit, will receive the money in addition to the £650 support for those on benefits which is mentioned above.
This means a small group of pensioners with disabilities will receive a total of £1,500 when all the payments and discounts are combined.
What else is the government doing to tackle energy prices?
Customers will still pay for the gas and electricity they use. But the government's new Energy Price Guarantee will limit the price that suppliers can charge for each unit of energy.
For a typical household – one that uses 12,000 kWh (kilowatt hours) of gas a year, and 2,900 kWh of electricity a year – it means an annual bill will not rise above £2,500 from October.
Without this intervention, that annual bill would have been £3,549 a year. Last winter it was £1,277 a year.
This guarantee will last for two years.
The government has pledged to provide the same level of support to households in Northern Ireland, which has a separate energy market.
The scheme will fix gas and electricity prices for businesses, hospitals, schools and charities for six months from the start of October.
The support package will be reviewed after three months, with an option to extend support for "vulnerable" companies but it is not known which sectors are in this category.
What other payments have already been made?
About 80% of households are already receiving a £150 energy rebate, often through their council tax bill.
How it is paid depends whether you pay your council tax by direct debit and where you live in the UK.
Some people were given fuel vouchers through the Household Support Fund which is distributed by local councils.
How is the extra support being funded?
The government has not yet said how much the new price guarantees will cost. However, industry analysis suggests the bill could be between £130bn and £150bn.
The money to cover the cost will be borrowed by the government,
Companies which extract oil and gas are making much more money than they were last year.
Firms which generate electricity may also be taxed more in the future.
The levy will cover some, but not all, of the bill for the government.
Will the cost of living keep going up?
Official forecasters say that the rate is set to accelerate. Prices are not expected to fall next year, but the rate of increase is expected to slow.
The government's energy plan offers two years of certainty for households, but only six months for business.
What happens to inflation in the long-term depends to a great extent on the war in Ukraine, and its wider impact on energy supplies.
Please include a contact number if you are willing to speak to a BBC journalist. You can also get in touch in the following ways:
If you are reading this page and can't see the form you will need to visit the mobile version of the BBC website to submit your question or comment or you can email us at HaveYourSay@bbc.co.uk. Please include your name, age and location with any submission.