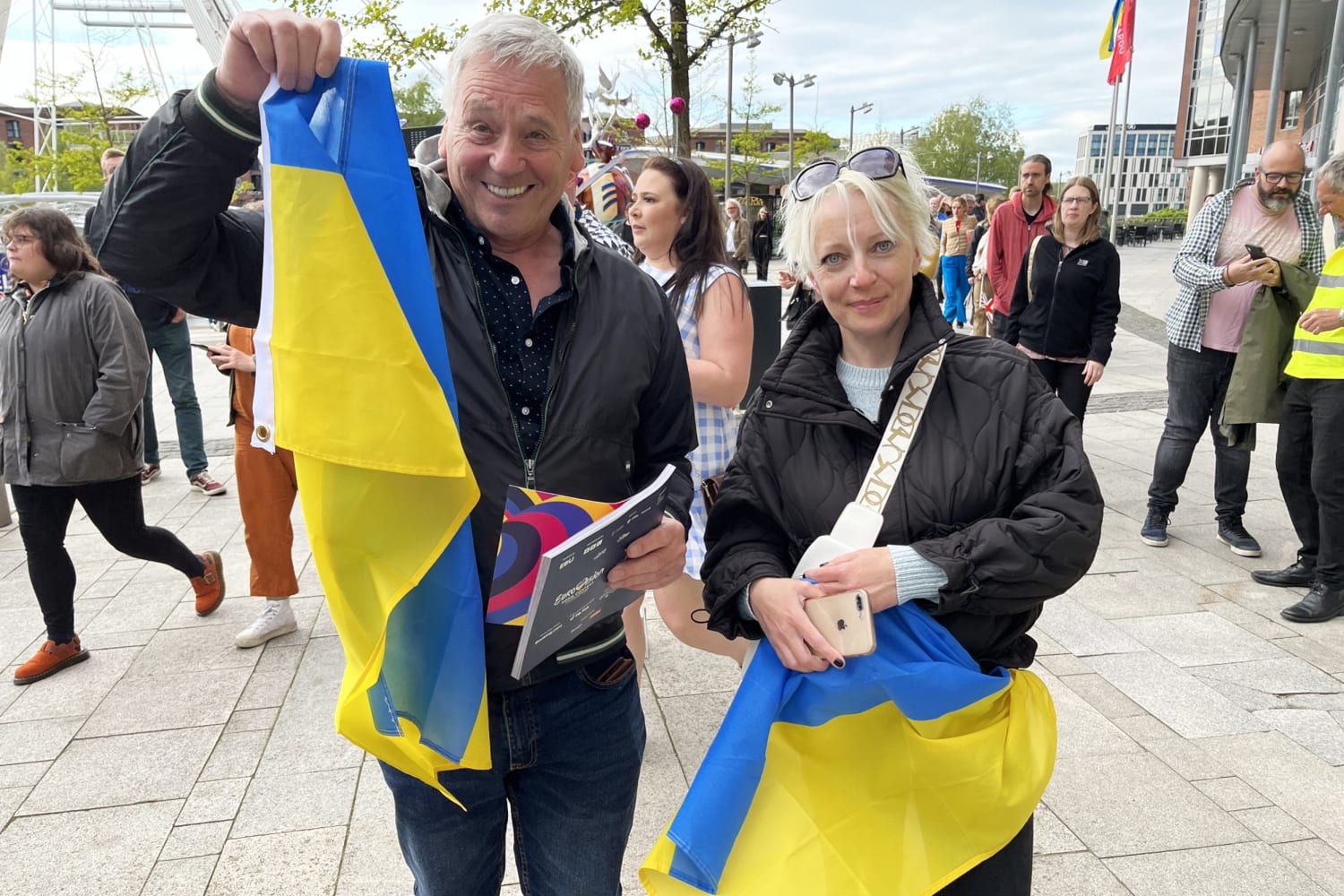 Although it's taking place on British soil, there has been a concerted effort to make sure Ukrainian elements are noticeable throughout. 
One of the hosts, Julia Sanina, is Ukrainian and scenic shots of her homeland will feature prominently throughout Saturday's Grand Final.
"The really interesting thing for us creatively was the relationship with Ukraine," Claire McColgan, Liverpool's director of culture, said in an interview Wednesday, adding that the city had sought advice from Ukrainians on which artists to commission and advice on how to get the tone right.
She said that she hoped the art and culture on display in the city would enable people "to cry at something and see something that's really beautiful and moving and shocking, but then turn a corner and laugh at something that's just really joyful."
Throughout Liverpool, bars and nightclubs have become temporarily Eurovision-themed sites, hoping to draw in fans who want to discuss their favorite entries and debate who will win. 
Some have hosted performances by current and past acts and the playlists have been on heavy Eurovision rotation. 
Longtime attendees wear T-shirts from past contests, while others dress up as their favorite acts. This year, one fan club chartered a train from London to Liverpool for die-hard supporters who blasted their favorite songs on the 2½-hour journey north from Britain's capital. 
"Liverpool supersizes everything," McColgan said. "You know, it's quite a big party city."
Ukraine, as the previous winner, automatically progressed to the final, along with the "big five," comprising the U.K., France, Germany, Spain and Italy who get a free pass because of the financial contributions they make towards the competition.
Another 31 competed in two semifinals Tuesday and Thursday with 10 from each going through to the final.