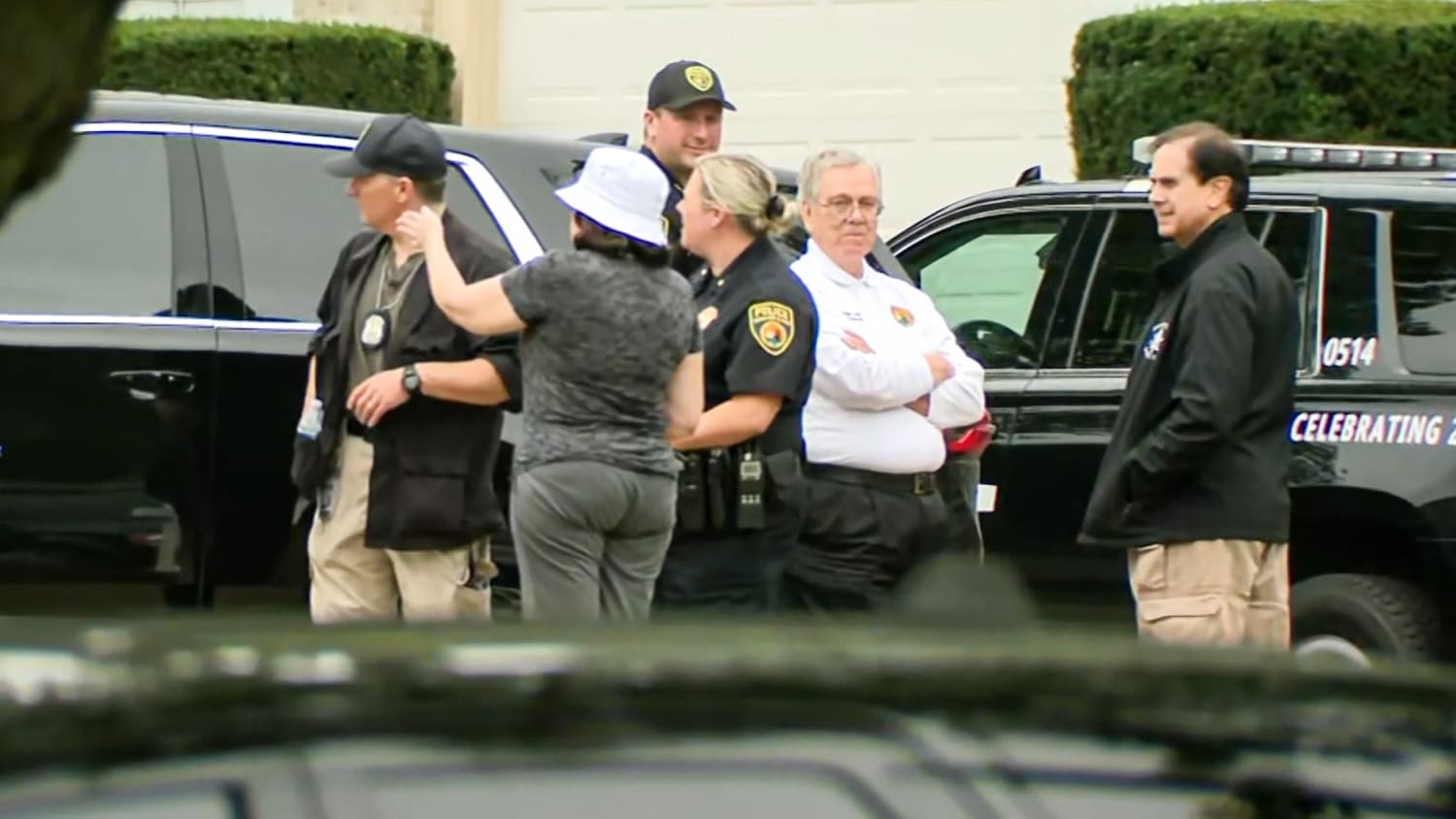 Police killed a shotgun-wielding man, reportedly driven to violence by his belief in QAnon conspiracy theories, after he fatally shot his wife and wounded their daughter in suburban Detroit, officials said Monday.
A 25-year-old woman called 911 at about 4:11 a.m. Sunday and "stated that she had just been shot by her father" on Glenwood Drive in Walled Lake, according to an Oakland County Sheriff's Office statement.
When deputies and Walled Lake police arrived at the home, the man, identified as 53-year-old Igor Lanis, came out the front door with a Remington 870 pump action shotgun and started shooting at officers, the sheriff's office said.
Lanis' gunfire struck "a car an officer as behind and the residence behind him" though no one "was injured from those shots," the sheriff's office said on Monday.
A Walled Lake police officer as well as an Oakland County sheriff's deputy returned fire, killing Lanis, officials said.
The 911 caller was "at the front door … attempting to crawl from the home" before officers "dragged her to safety," authorities said.
She was taken to a hospital and rushed into emergency surgery, according to the sheriff's office, adding the woman's condition had been upgraded from critical to stable.
Officials found the man's wife and the family dog dead inside the home.
The woman, 56, had been "shot multiple times in the back, and it appears that she was also attempting to flee out of the front door," the sheriff's office said without disclosing the woman's name.
The slain dog, a Great Pyrenees, also was shot multiple times.
The sheriff's department said Monday it still wasn't clear what might have touched off the horrific rampage.
"As part of this ongoing investigation, they are seeking insight into what set this into motion leading to a resident fatally shooting his wife, shooting and seriously injuring his daughter and killing the family dog," according to a sheriff's statement.
But his other daughter, Rebecca Lanis, who was not wounded Sunday, told the Detroit News that her father suffered mental health challenges that she pinned on conspiracy theories and extremist ideologies that he picked up online.
"I think that he was always prone to (mental issues), but it really brought him down when he was reading all those weird things on the internet," Lanis told the newspaper.
The daughter said her father got worse after Donald Trump lost the presidential election in 2020, embracing "crazy ideas" online such as QAnon.
Rebecca Lanis told the News she was the author of a statement on a subreddit page called "QAnonCasualties" that blamed her father's issues on the false but widespread conspiracy theory about — among many other things — Trump leading a top-secret war on a cabal of pedophiles and criminals.
The daughter cursed QAnon supporters and said she hopes "the FBI tightens its grip on you" so that these conspiracy theorists someday "rot in prison (and hell) for poisoning so many people."
Sheriff Michael Bouchard on Monday thanked dispatchers, police and his deputies for their fast work.
"This is an unbelievably horrific act," Bouchard said in a statement. "It is so sad on so many levels but due to the response and professionalism of our dispatch, the Walled Lake officers and Oakland County Sheriff's Office Deputies at least one victim was saved. We will actively pursue information to gain insight into what set this into motion."This is a developing story. Please refresh here for updates.
Brandy Zadrozny contributed.