John Leguizamo offers up a simple inspiration for his latest series.
"I wanted to do a show where people watch this and say, 'I wanna be Latino!' or 'Damn, too bad I'm not Latino!'"
Leguizamo, the acclaimed actor, comedian, producer and activist, takes viewers on a journey as the host of "Leguizamo Does America," a six-part docuseries premiering Sunday on MSNBC and streaming on Peacock. Each episode focuses on a different city — Miami, Los Angeles, Chicago, New York, Washington, D.C. — and its unique Latino heritage, as Leguizamo explores its culture, people and monuments and its food and restaurants. One episode focuses on Puerto Rico, a U.S. territory.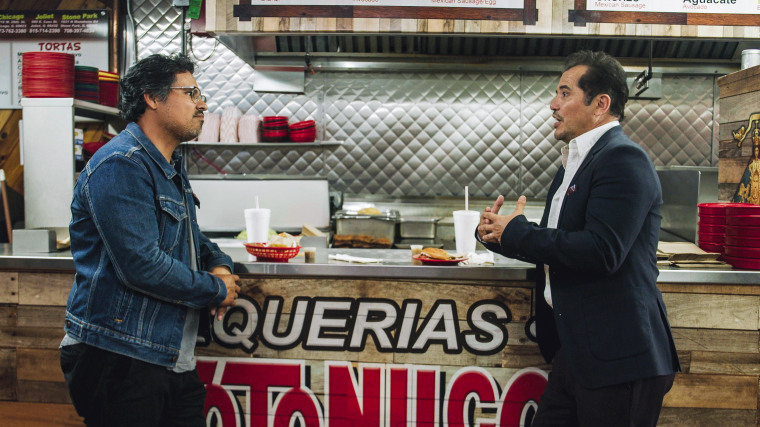 Leguizamo takes viewers from sound stages in Hollywood to a salsa festival in New York's Spanish Harlem and a sacred Indigenous ceremony in Puerto Rico — all while exploring Latino contributions to American life.
"Latinx history is American history," Leguizamo says in one of the episodes, noting that Latinos have played critical roles, from the Revolutionary War to the birth of hip-hop.
"Leguizamo Does America" can be viewed as part of the emerging trend of celebrity travel shows, such as "Eva Longoria: Searching for Mexico" (CNN) and "Down to Earth with Zac Efron" (Netflix). Leguizamo's show covers a lot of ground, from the origins of New York's famous bodegas, or corner shops, to the resident Latina conductor at the Los Angeles Opera. It features appearances by well-known actors like George Lopez, Gina Torres, Diane Guerrero and Michael Peña — who takes Leguizamo to his family's famed domino-playing gatherings in Chicago — as well as notable figures like Broadway director/choreographer Sergio Trujillo, Voto Latino's María Teresa Kumar and fashion designer Raul Lopez.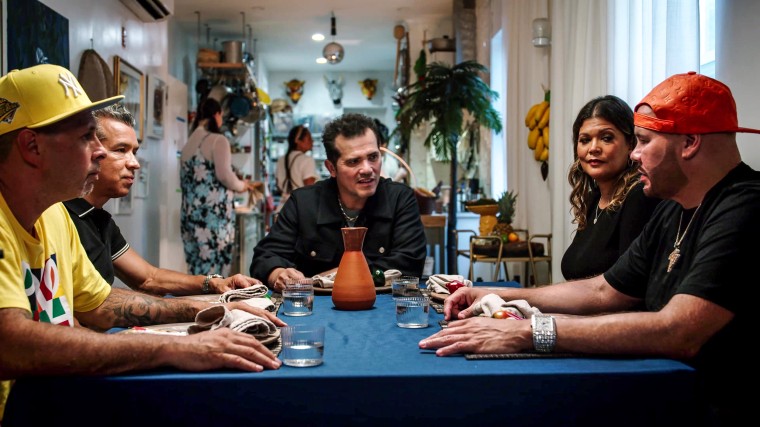 But "Leguizamo Does America" doesn't shy from addressing issues roiling the Latino community. In New York, Leguizamo hosts a dinner party, and, alongside comedian and actor Aida Rodriguez and others, he brings up the controversy over the word "Latinx," a gender-neutral alternative to Latino or Latina — and why it's so polarizing to some.
In Los Angeles, Leguizamo talks about the challenge of creating Latino-themed stories with television producer Gloria Calderón Kellett. Because of Latinos' diversity and complexity, "we're a hard audience, because there's been such a starvation for representation that when one thing exists — it better represent all of us," she says.
In Miami, actor and playwright Carmen Pelaez explains how immigration continues to transform the politics of her hometown. "Miami is the shore where the people of every failed government of Latin America land. … You know what government is currently failing in Latin America from the accent you hear on the street in Miami."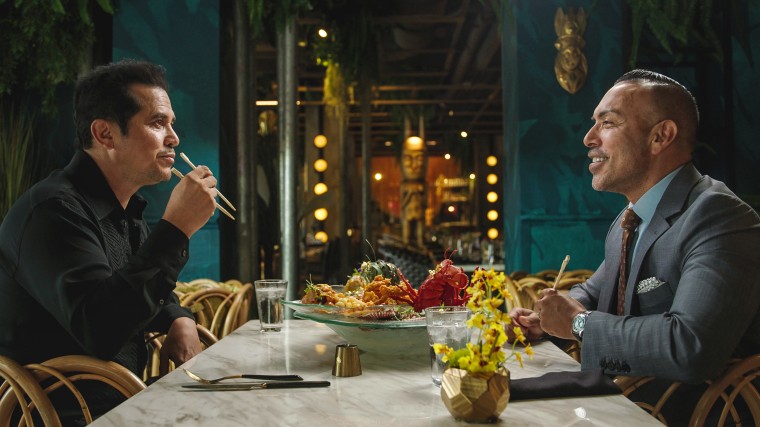 From his early days as a solo theater artist in New York City to his well-known roles in films and television, Leguizamo, 62, has enjoyed a long and multifaceted career. He received a special Tony Award in 2018 for his Broadway show "Latin History for Morons" and earned Critic's Choice and Emmy nominations for his role as Raymond Santana Sr. in the Netflix series "When They See Us." In recent years, he has become an advocate for the Latino community, lending his voice to the struggle for more Latino representation in the entertainment industry.
Part of his reason for doing the show was that "it takes a long time for Latin kids to understand that they have something to be proud of, that everything they are is something beautiful and powerful."
Leguizamo said most people — including many Latinos — don't know that the first non-Indigenous resident of Manhattan was Dominican (Juan Rodriguez) or that one of television's early moguls was Latino (Desi Arnaz). "This country was not made without us," he said. "It was made because of us."
'A show for all kinds of audiences'
Ben DeJesus, the show's director, said the series "was one of the life-changing experiences of my career," adding: "This is something we feel is worth celebrating: our Latino culture and the richness of our food, our music and our activism. It's a lot of Latin themes and people, but this is really a show for all kinds of audiences."
In addition to the content, DeJesus, 46, is especially proud that the "Leguizamo" production team included many Latinos. "John actually mentioned to us that, in his 30-some years in the business, he had never seen so many Latin names on a call sheet," DeJesus said. "It was intentional — and important to us to bring in as many Latino crew members and staff as possible and to provide opportunities for them to contribute their talents."
For executive producer Carolina Saavedra, one of the show's highlights was a visit to Washington, D.C.'s Gala Hispanic Theater. "Seeing the kids in the theater program there really touched me," she said. "As an immigrant child, it brought back the experience of coming to this country, feeling alienated and initially being looked down upon because we don't speak the language. Seeing that the kids at the Gala Theater have a safe space to express their pain, to express themselves, reminded me of the beauty and the value of this organization."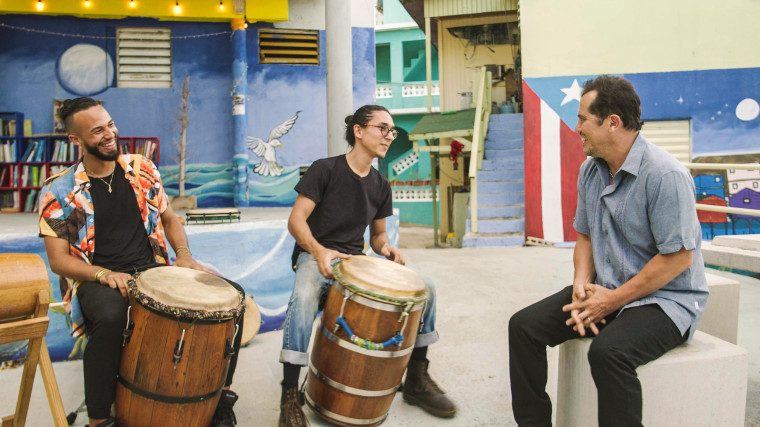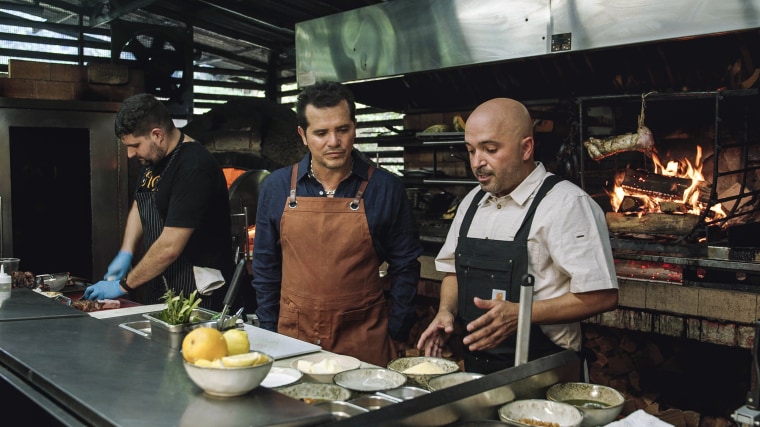 Saavedra described working on "Leguizamo Does America" as "the most meaningful job of my career."
"I've always wanted to tell stories about real people, stories that would move people and start conversation, stories about class, race and gender," she said. "All of these things are my passion, and with this show, I was able to do that."
"I wanted to make sure that this was an entertaining show, an ingratiating show for any community that watches it, but also one that is specific to our Latino experience, which includes joy as well as hardship," she added.
Leguizamo hopes the series inspires a new generation of Latino scholars and artists.
"Somewhere out there, there are more kids, kids like us," he says on the show, "waiting to see their stories on stage, on screen, see their faces, see their lives. And they can — if we give them a chance."