When Barry Humphries was ill in hospital, he released a statement thanking fans for their kind wishes – but added that he wanted "more and more".
Quipping from his infirmary bed was typical of a man who never missed a punchline. "Never be afraid to laugh at yourself," as one of his famous quotes went. "After all, you could be missing out on the joke of the century."
Comedian, satirist, author, producer, West End star, writer, painter, born entertainer: Barry Humphries did it all. His characters included Sir Les Patterson – the lecherous "phallus-brandishing" diplomat who once chased Kylie Minogue off stage at the Royal Festival Hall – and the "boring man of the suburbs" Sandy Stone.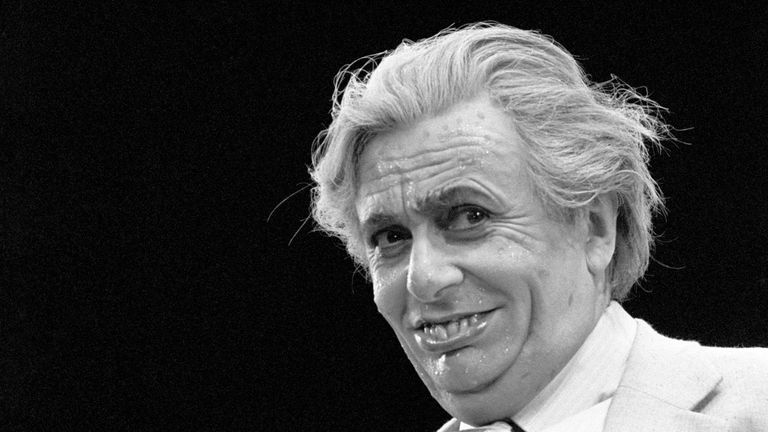 But for all his achievements, following his death at the age of 89, he will be best remembered as Dame Edna Everage, the housewife-turned-megastar with the lilac hair, ostentatious glasses, and a knack for poking fun at the rich and famous.
"Dame Edna Everage is probably the most popular and gifted woman in the world today," the biography on her website begins, before listing her many achievements: "Housewife, investigative journalist, social anthropologist, talk show host, swami, children's book illustrator, spin doctor, Zettastar, Icon."
A parody of small-minded suburban housewives in Australia, gladioli queen Dame Edna first appeared in the 1950s and landed her own chat show, The Dame Edna Experience, in the 1980s – interviewing everyone from Sean Connery, Cliff Richard and Lulu, to Jeffrey Archer, Germaine Greer and Joan Rivers – and paving the way for the likes of Caroline Aherne's Mrs Merton and Paul O'Grady's Lily Savage.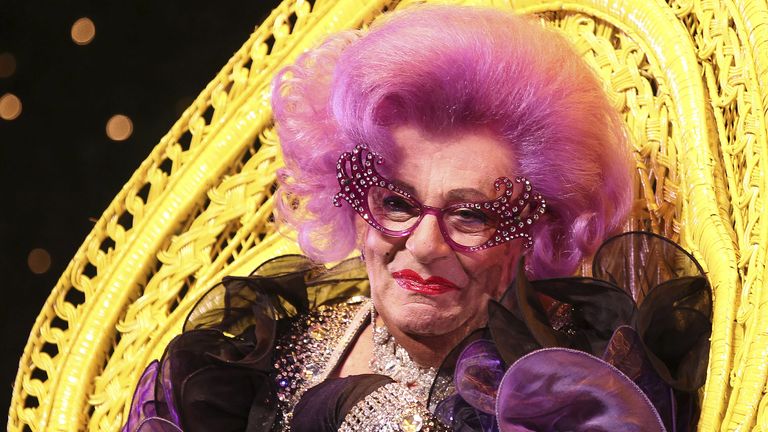 "Hello, possums!" was Edna's famous catchphrase, and as her fame grew, so did her glasses and the garishness of her outfits. Speaking to the celebrities, her sharp-tongued but cheeky style allowed her to get away with remarks that others couldn't.
"She can say things, for instance, about political correctness that I couldn't possibly express," Humphries told the Guardian in 2022. "The same is true of Sir Les Patterson. I never swear in real life. Both characters are wonderful outlets."
Humphries said he was retiring Edna in 2012, but she soon reappeared, proving "indestructible". Despite her worldwide success, he said Patterson was his favourite character to play, allowing him to release his "inner vulgarity".
He lived to make people laugh and loved to shock
The star was born John Barry Humphries in 1934 to respectable parents who wanted something different for their anarchist son. "Barry, we don't know where you came from," his mother would say to him when he was younger.
As a child, he would spend hours playing in his back garden, dressing up as different characters. Rebelling against his parents' attempts to steer him down an academic path, he created his very first character: Dr Aaron Azimuth, a Dadaist and agent provocateur.
"I was hankering for something and I didn't know what it was and I thought it must be in this mysterious place they called 'overseas'," he told The Australian.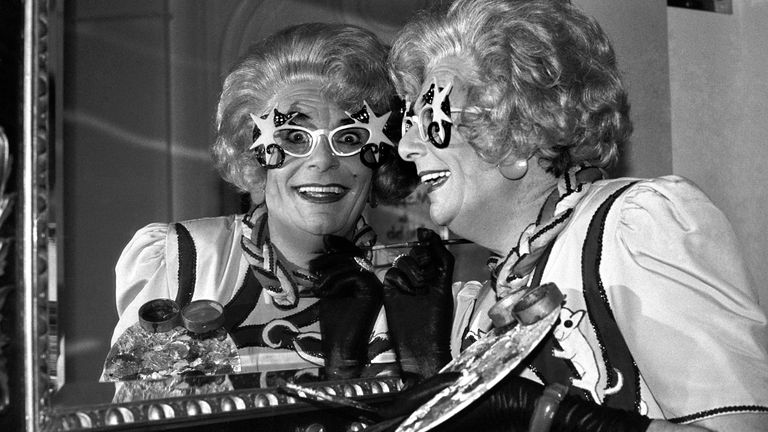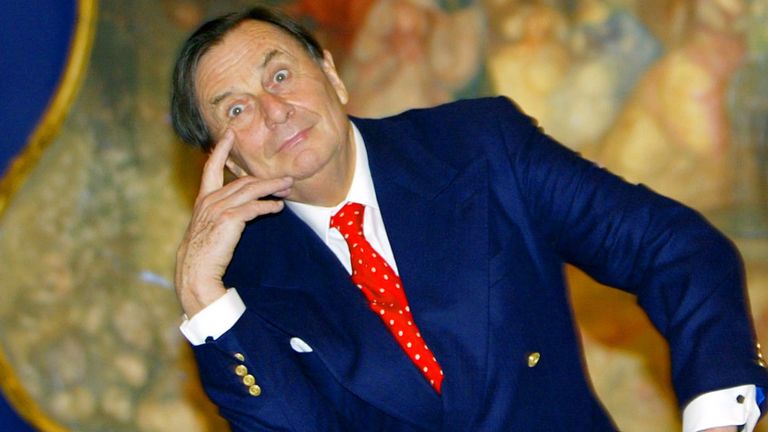 Humphries left Melbourne for Sydney and then the UK in 1959, but struggled to find success as a stage actor, leading to problems with alcohol. He later spoke about his struggles openly, telling how they eventually led to him giving up drink altogether. "The alternative to alcoholism is so much more fun," he told The Times in 2022.
At the time, he was promoting Man Behind The Mask, an intimate tour just as himself, no characters. In the official quote, he described the show as "perhaps the bravest thing I've ever done", showing "what it is like to be a clown".
In an interview, he urged fans to "hurry and buy tickets", because they just might get to experience "a Tommy Cooper moment" and witness his on-stage death.
"You might be there on that night. I do such a spectacular curtain call."
He lived to make people laugh and loved to shock. According to Barry Humphries legend, he had been known to take cans of soup on to a plane when flying; after sneakily slurping a mouthful he would pretend to spew into a sick bag, only to spoon the apparent vomit up – much to the horror of his surrounding passengers.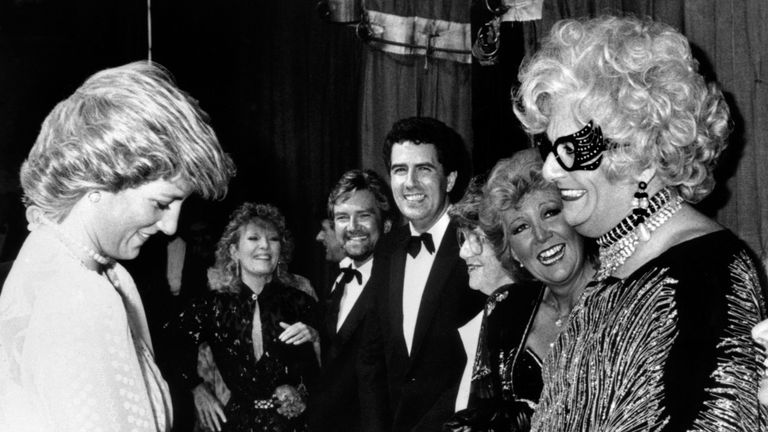 On stage as an actor, he appeared in shows such as Maggie May and several productions of Oliver! following his debut in The Demon Barger in 1959. He became one of the leading members of the British comedy scene at the time, alongside Dudley Moore, Alan Bennett, Peter Cook and Spike Milligan.
On the big screen, his film credits included The Hobbit: An Unexpected Journey and Finding Nemo, and he wrote several books, both as himself and in the guise of his characters. These included his own autobiographies, More Please and My Life As Me, and Dame Edna's My Gorgeous Life.
Humphries' career was not without controversy and in 2019, Melbourne International Comedy Festival dropped his name from its major prize, the Barry Award, following comments he made about transgender people. In interviews, he lamented the "new puritanism" of political correctness and defended his right to offend.
"There is no more terrible fate for a comedian than to be taken seriously," he once said.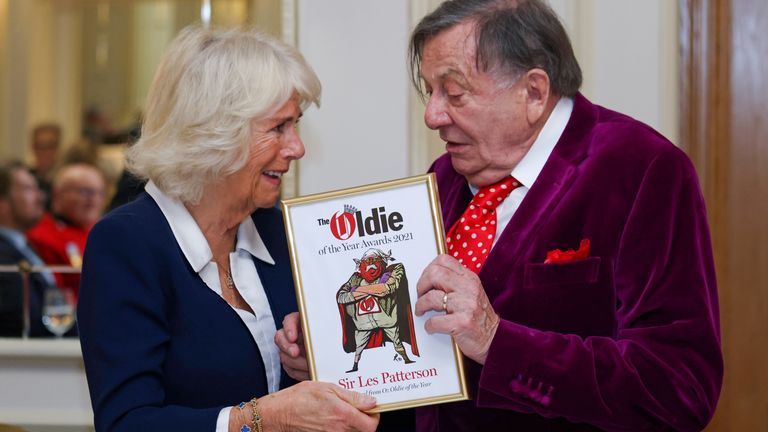 During his career, he picked up several awards, including a lifetime achievement prize at the British Comedy Awards in 1999, and nominations for several BAFTAs.
In 1982, he was made an Officer of the Order of Australia, and in 2007 a CBE in the UK, for services to entertainment.
Humphries leaves behind his wife Lizzie Spender, and four children from his earlier marriages.