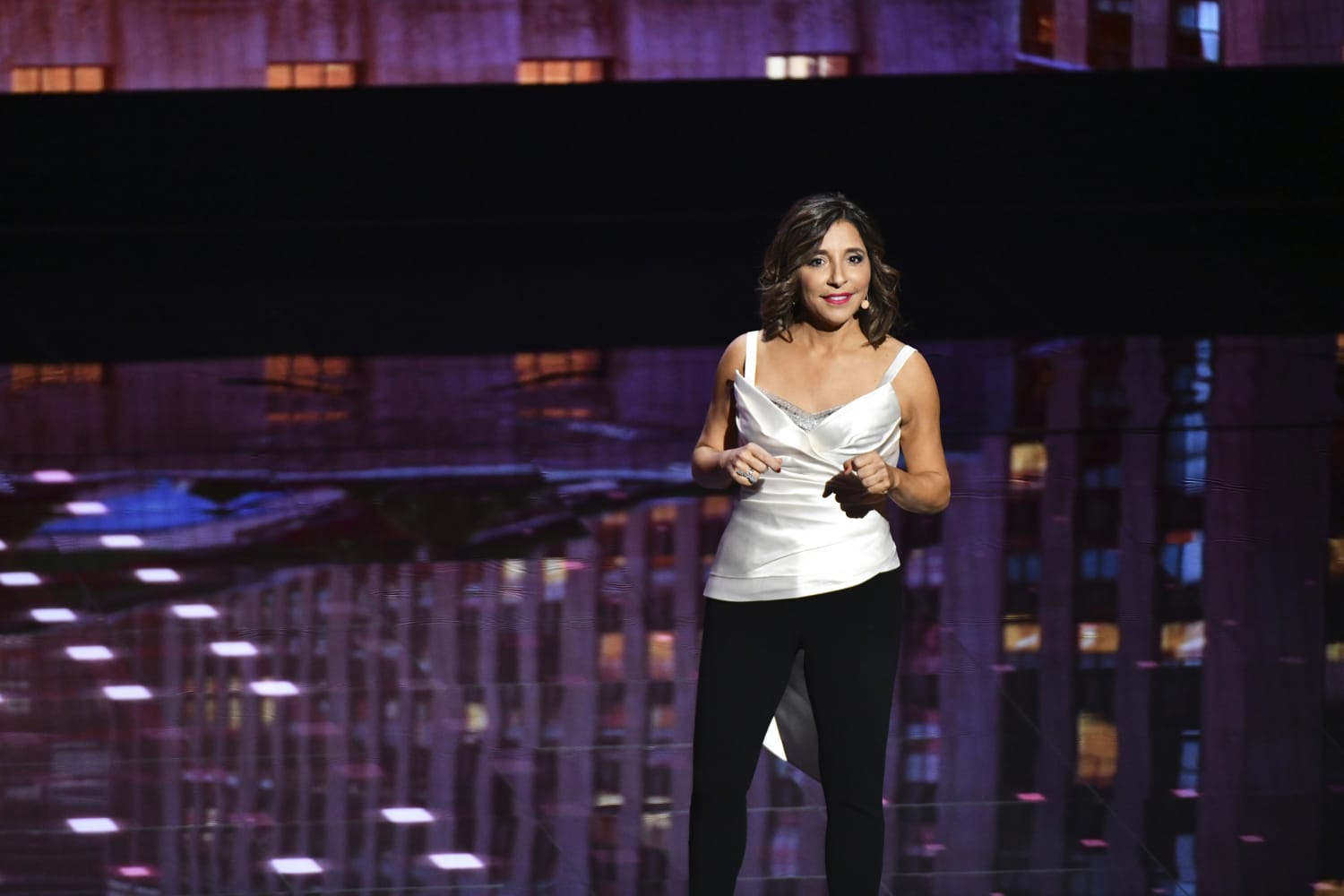 Elon Musk said Friday that Linda Yaccarino, the former head of ad sales for NBCUniversal, will be Twitter's next CEO.
He tweeted the news just hours after NBCUniversal said Yaccarino was leaving the company.
Musk said she "will focus primarily on business operations, while I focus on product design & new technology."
Comcast owns NBCUniversal, the parent company of NBC News.
The company announced Yaccarino's departure in a news release, noting it was effective immediately.
"It has been an absolute honor to be part of Comcast NBCUniversal and lead the most incredible team," Yaccarino said in the news release. "We've transformed our company and the entire industry—and I am so proud of what we've accomplished together, and grateful to my colleagues and mentors, especially Brian Roberts, Mike Cavanagh and the entire NBCU leadership team."
Musk said Thursday that he had hired a new CEO, though he did not name that person and offered few details aside from that "she" would start in about six weeks.
He said he plans to remain with the company as its chief technology officer.
Yaccarino, 60, joined NBCUniversal in 2011 and oversaw one of the largest advertising portfolios in U.S. media, including cable and broadcast television, multiple news outlets and, more recently, the company's digital platforms, including Peacock.
She recently interviewed Musk at a marketing event in Miami.
Yaccarino joins as Twitter remains in flux. The company is far smaller now than when Musk took over in October, having laid off thousands of employees. It has reportedly struggled to retain advertisers since then, a situation she will need to address.
She may not yet be a household name, but she is among the most recognizable people in the advertising industry. Those relationships could be key to getting advertisers to come back to Twitter.
"While overseeing billions in annual ad revenue and keeping tight relationships with marketers and ad agencies globally, we believe that this would be a homerun hire for Twitter and fit in very well to the overall Twitter strategy and monetization looking ahead," Dan Ives, a managing director and senior equity research analyst covering the technology sector at the wealth management company Wedbush Securities, wrote in a note released Friday morning.
Some of Musk's supporters were less enthused, noting that Yaccarino is coming from a mainstream media organization and worked with the World Economic Forum, a nongovernmental organization that puts on a yearly meeting in Davos, Switzerland, of the world's richest and most influential people. Musk tweeted in January that the group "is increasingly becoming an unelected world government that the people never asked for and don't want."
Actor and pro-Trump influencer James Woods tweeted a picture of Yaccarino's LinkedIn page, highlighting her work at the WEF.
"Oh well, it was fun while it lasted. I wonder how they got to him?" he wrote, referring to Musk.
Yaccarino is the second high-profile NBCUniversal exec to leave the company in recent weeks as the company continues to be the subject of speculation about its future with Comcast.
Jeff Shell stepped down as CEO of NBCUniversal after an investigation found that he had engaged in "inappropriate conduct." Former CNBC anchor Hadley Gamble has accused Shell of sexual harassment and sex discrimination. Shell has not responded to those accusations, but said in a statement following his resignation that he had "an inappropriate relationship with a woman in the company."